Smarter, Better Restaurant Marketing Strategy for 2021
The Pandemic has been brutal to the restaurant industry. If Pandemic 1.0 was bad, then Pandemic 2.0 was even worse.
Hopefully, things will change as the world gets vaccinated and slowly lifestyles will limp back to normal. There are heartening signs of the UK and the USA taking measures to get normalized. Britain is almost certain to lift lockdown measures from July 19th, 2021.
The biggest challenge that the F&B industry faces is how to manage cash flow - what should they spend on and what should they skimp on. Rent, wages, power, raw materials are essential. Restaurant marketing, too, is important but not strictly absolutely necessary. Many restaurateurs will simply do away with marketing till better times. Others will groan and pay up for full services. Most will simply reduce the scope of work and reduce the marketing expenses.
None of the above is desirable. Cutting out marketing or reducing the scope of work will eventually harm your business. On the other hand, paying out for full services will hit your bottom line.
This blog focuses on helping restaurateurs to reduce expenses while getting better results.
The key to a restaurant's success in a post-COVID world is what you, as a restaurant business owner, will do differently. A revised marketing strategy is essential for your success and new ideas, concepts, branding, and promotions have to be embraced.
Increase the scope of work for your restaurant marketing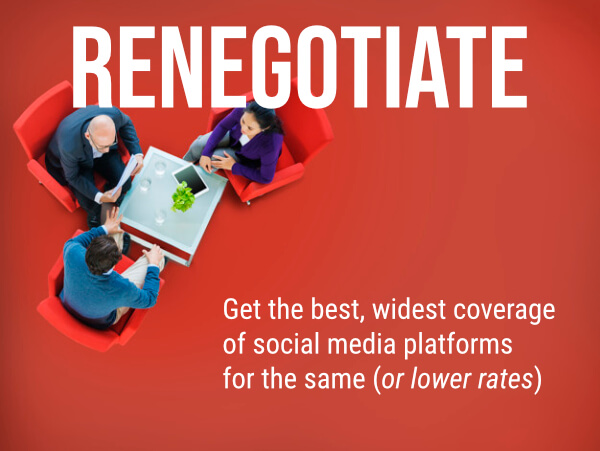 Most F&B companies focus only on Facebook and Instagram and leave out other powerful platforms like Google My Business and F&B websites. This is a very inefficient way of working online marketing. Similarly, many do not include review responses in the scope of work with the agencies. The marketing template needs to be reworked and should include the widest range of platforms and services.
Also, there will be tremendous pressure on the margins as social distancing guidelines and customers' hesitation to eat out will mean a lower number of covers and utilization factors. Also, I see many agencies being overpaid and, obviously, this is poor utilization of marketing budgets.
Have a relook at your current contract and figure out where you can save money and include more services so that you can get a bigger bang for the buck.
Your agency might throw a fit when you ask for more services to be added (remember, they have been hit hard too) but in the long run, this will benefit both the restaurants and the agency.
Don't be afraid to renegotiate the existing rates while adding more services to the scope of work. This is only fair given the devastating impact on your business due to COVID.
create a marketing plan
This might sound a little formal but it is actually a great idea to work on a detailed plan. As you work with constrained resources, a detailed marketing plan helps you focus on the right actions and the right resources as well as be better prepared for outcomes. This will help you get better results, lower costs, and prevent surprises.
Go for the multiplier effect in digital marketing
Google My Business, restaurant website, Facebook, and Instagram produce significantly better results when a campaign is pushed across multiple platforms. It would be similar to a Nike product launch on TV, Radio, Billboards, Facebook, Mobile etc. This helps reach out to different but relevant audiences.
Your nightclub is hosting a stand-up comedy event and you have posted this on Facebook and Instagram. However, when someone visits your website, they will still be unaware of this event if you have not posted it. You could lose thousands of prospective customers if you have not included Google My Business in this campaign.
A beautiful landing page for each of your campaigns will increase conversions. Choose appropriate dimensions of the same graphic design for different platforms so that traffic from different sources can be utilized to increase the effectiveness of your campaigns.
Use powerful tools like Facebook Pixel and Google Responsive ads to increase campaign effectiveness and get a bigger return on your marketing spend.
Keep buzzing with ideas and unique promotions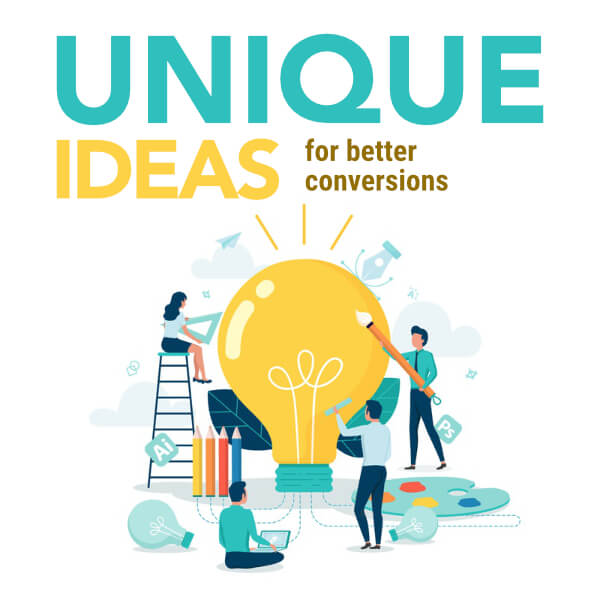 One of the foremost deliverables of all marketing agencies will be how to create messaging which will stand out and grab eyeballs. Almost everybody will be hosting "Happy Hours", discount percentages, buy one get one free. Getting the messaging across the din will be difficult. Also, with every discount, you will erode your profitability.
There are myriad ideas that are floating around ranging from theme events to bundling of an expensive item with a cheaper one. Upselling would be a better way to appear to give a discount but actually is a great way to improve topline and margins. Contests are also a great way to promote the brand and generate excitement.
Graphic design - less is more
This should be the motto when it comes to the number of graphic designs required from your agency. I recommend fewer but higher-quality creatives. This will not only reduce your costs but also give the agency more resources to come out with better creatives which will do better in social media and paid advertisements. Work closely with your agency and figure out what resonates with your Target Audience.
algorithms are changing - sem and smm will be mandatory
As the world struggles with shrinking marketing budgets, Facebook, Instagram, Google are working on protecting their revenue streams. Organic reach has gone down dramatically after the pandemic struck and the only way that this can be offset is to ensure that you set aside a budget for paid advertising.
Your paid advertising plan has to be very specific. You need to work really hard on ensuring that your audience targetting laser-focused. Facebook has amazingly powerful tools like "Custom Audience" and "Look Alike Audience". Make sure your agency is using these tools effectively.
If you haven't activated Facebook Pixels, then you should do it now (this is a free and extremely powerful tool from Facebook). You will be surprised at how these can make your marketing budget work smarter.
Usually, Digital Marketing agencies prefer to "boost" on Facebook which is great for visibility but may not increase conversions. Similarly, Google's display ads provide a wider reach but the bounce rate is pretty high and I would prefer responsive/search ads. Also, decide on high-value and low-value products. For example, a buffet advertisement could be a low-value product but a corporate team dinner promotion could be high-value.
It is important to increase your marketing budget but each campaign has to be drilled down on its effectiveness. Campaigns that perform poorly have to be discarded quickly and budgets for high-performance campaigns have to be increased.
focus on genuine influencer marketing
Genuine influencers are a great way to help you gain goodwill but this path has to be tread carefully. Today, almost everyone can be a blogger and an Instagrammer and you need to only look at those who are actual influencers.
How would you find out a genuine influencer? This is a difficult one but with a little patience you can find out the good ones. The first indicator could be the number of followers on social media. You could also use the engagement levels like likes. However, probably the best indicator is the number of comments left behind by followers. Comments, particularly detailed comments are a much better indicator of the actual popularity of the influencer. It is also better to have a clear conversation on how the whole engagement and execution are going to work out.
Content marketing strategy
This is such an incredibly powerful tool. Every restaurant owner has amazing readily available content at his disposal. All that he has to do is to package it and post these on their website and social media pages.
Of course, you have recipes, cocktail food photos at the minimum. You have a seasoned chef or a master brewer who can provide such incredible content. Go ahead take some photos, videos, and create amazing content that your customers will simply love. Everyone loves great content including Google and it can have a great cascading effect.
Get a website now
Many restaurateurs do not have a website or have poorly designed websites. This is simply a wrong strategy. You could lose hundreds of potential customers if not thousands. Besides, even Facebook recommends a website for multiple reasons.
Firstly, as mentioned earlier, without a Facebook Pixel (for which a website is essential) your ad spending efficiency will be way below par. Secondly, Facebook recommends a CTA (Call to Action) in its ads. CTAs like "sign up", "learn more", "Subscribe" require a web page.
Thirdly, Facebook Ads has options like "Lead Generation", "Traffic", "Conversions" which require a website. Google Ads also requires a website.
A good website agency can deliver a powerful, beautifully aesthetic website for about US$ 1000 in around 14 days. It's worthwhile the investment as you should be able to recover the cost in less than six months.
In conclusion
Your success depends on how your marketing strategy adapts to the new "normal". It's important for you to market to grow and thrive but you also have to ensure that you spend your marketing dollars wisely. You will have to roll up your sleeves and dig deeper with your marketing agency to get the best results while keeping tight control on your budgets. It will be a wise decision and well worth it.